Um. Finally?
Okeys, just so's you guys know, this isn't the thing that has come to be known as the "Muse Meeting". The Muse Meeting will be a part of The Chronicles, just as the Asylums, and the Bachelorette, and the soon-to-be-posted Reno & Raith: Alternate Universe, are.
I have no idea why I'm doing this.
I may, however, ask for some self-sims, eventually.
Perhaps You guys may find it amusing (heh), given how long Musey's been around [all that history will be covered in the Muse Meeting, for anyone who's new to this. So don't feel left out. It will become clear, eventually].
Bear in mind I started this months ago and have actually lost a lot of my pictures. So, it won't be too pic-laden until later.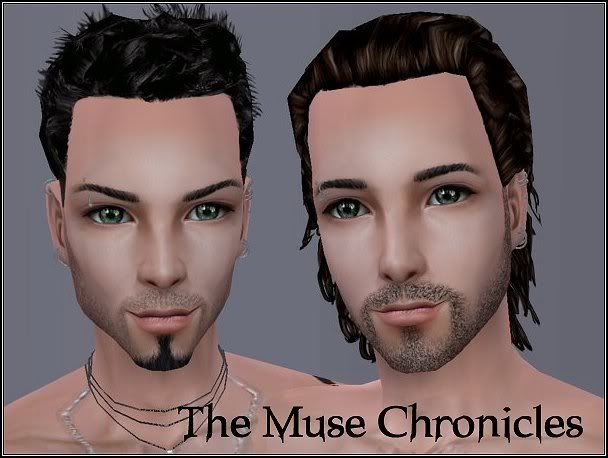 by Beth Gael

Adventures of a self-Sim. Any relation to any persons, living or dead, is purely coincidental.

Chronicle the First : In The Beginning
Chronicle the Second
Chronicle the Third
Chronicle the Fourth
Chronicle the Fifth

Et Cetera