This started out as another Asylum challenge, but about 2 sims days into it I realised that I'd forgotten to remove my "no jealousy unless married or engaged" hack--and my controllable sim is a romance sim. Not really in the rules, eh. So, I decided to turn it into a kind of "alternate universe" aslyum-like challenge, where I still follow the basic principals, just with the hack and without scoring.
This asylum is actually a part, therefore of my "Muse Chronicles". It' posted in here cos... nudity
With the exception of the hack, I have played it mostly using the rules found here:
http://simscout.blogsome.com/mini-challenge-asylum/
These are not the versions of Reno and Raith, btw, that are my most recent, and who live in my "Gael Legacy" hood, that I play with my legacy now (which I'll post soon, too). These boys were made a while back, and live in Broceliande with my self-sim and Temp and the Bachelorettes, the Muses and the ACTF cast, and this version of Reno was one I'd downloaded for his clothes, as it turned out too late, not the one I'd made form scratch and used for my "how to write" story (who you saw in some of the ACTF out-takes).
I played this... gods, March 2008, the first pics are dated, so, 'bout then, and only have some scanty notes to work off... but I'll try.
Anyhoooo... here it is.
~*~*~*~*~*~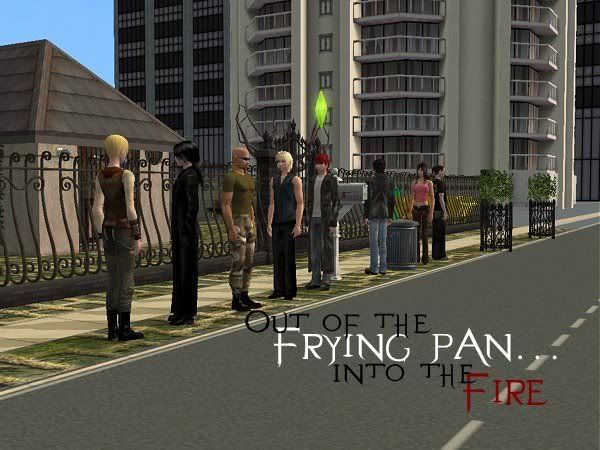 The Sims
You can choose the personality for the sim you will control, but must randomly assign personalities to the other 7 adults.
I went with the star signs as laid out in my Reno's Story or by SE as known, and rolled for the 2 I didn't (Elena and Tseng). I randomised turn-ons/offs. I rolled for the aspirations. It was played before I had AL so didn't have to worry about the second one.
You may only leave the asylum to work. You may have other sims visit. You can even date other sims as long as you don't leave the lot. You may influence visitors (you will lose the no influence bonus) to do anything, including cleaning, gardening and repairing.
The Controllable Sim ~ Reno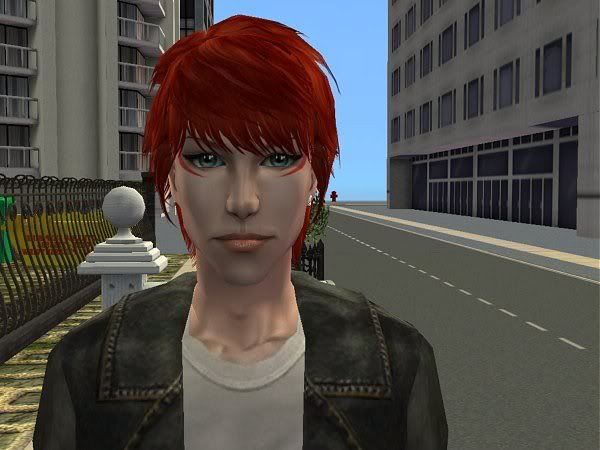 Aquarius, romance, LTW -- Captain Hero
This sim was d/led from MTS2, I believe, for the clothes and hair. I'm not fond of the version but when I grabbed him in CAS, I picked the old one I thought I'd deleted rather than the one I'd made. This version has since been deleted.
~*~
Raith (Before Crisis Player Character D)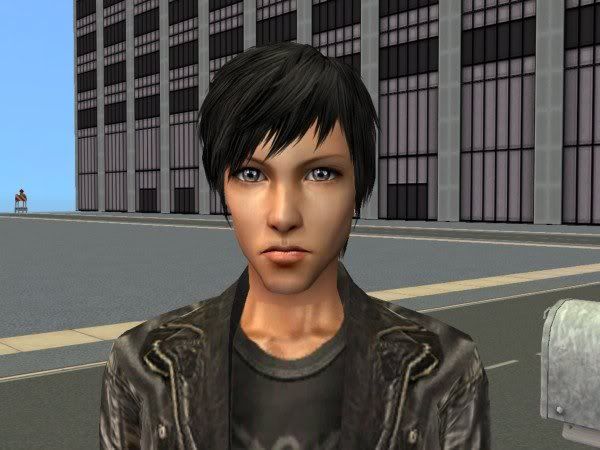 Capricorn, romance.
I have updated Raith, since, too. I've changed his mouth, chin and eyes.
~*~
Tseng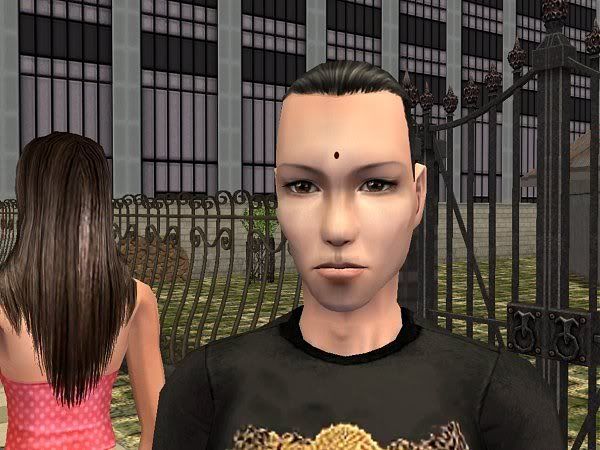 Virgo, wealth
This one, I did.
~*~
Vincent Valentine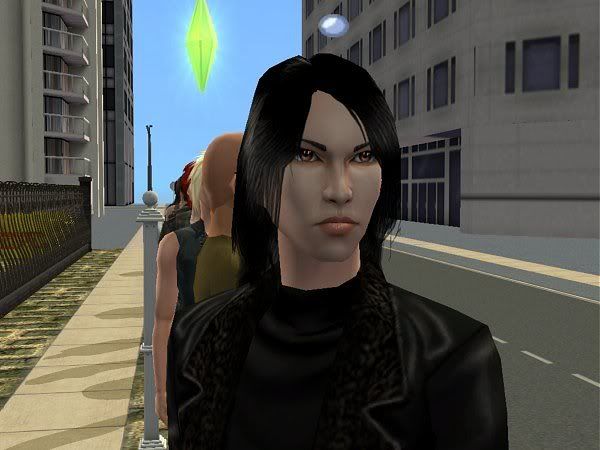 Libra, romance
This was downloaded from MTS2.
~*~
Tifa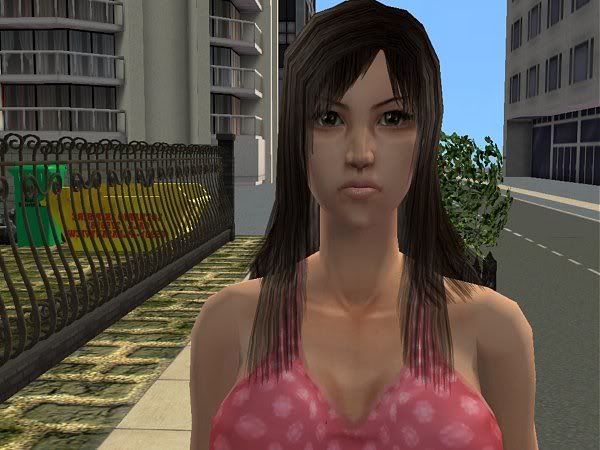 Taurus, pleasure
Also a download from MTS2, although I modified her boobs with a different shirt mesh. Wish I'd done her face, too, cos she's made some iiinteresting bubs since.
~*~
Elena
Virgo, popularity
I did this one.
~*~
Rude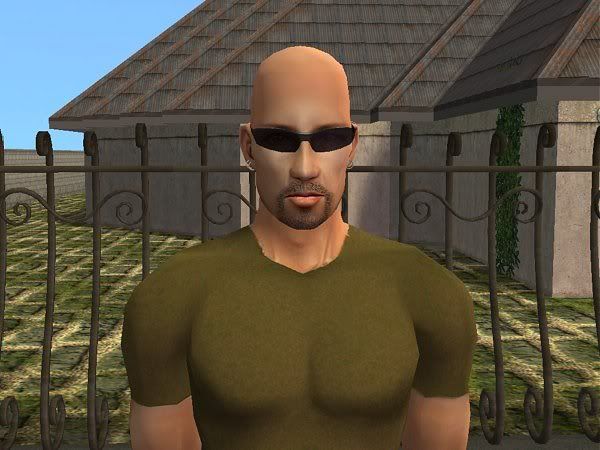 Capricorn, knowledge
There is a Rude available on MTS2, and I based this on him, only as far as body shape, hair (or lack thereof) and beard. I spent a lot of time tweaking his face until I was happy with him.
~*~
Cloud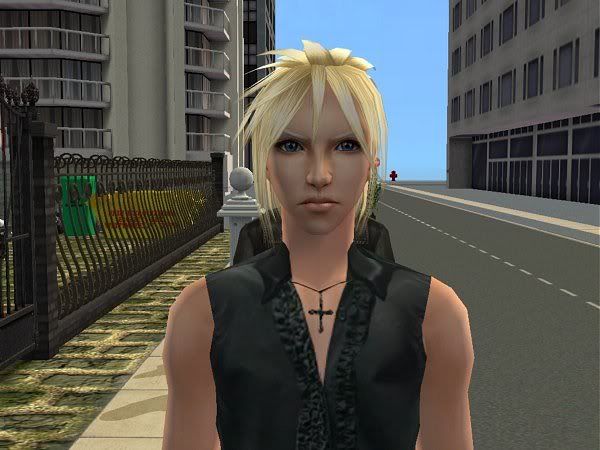 Leo, knowledge
This is the one available on MTS2. The hair is gappy at the back of the neck, just fyi, and based on a black hair base. Breeding is... um... as a result. This is a good version of Cloud, all up, though--why change it?
~*~
The Hideout
They had to run... and this is where they ran to, a bunker on the edge of Sturmford.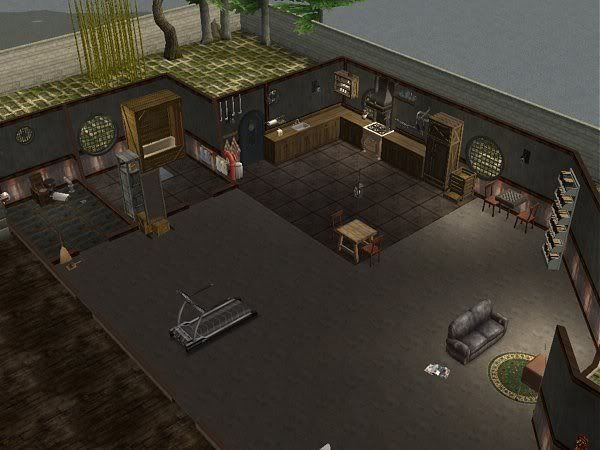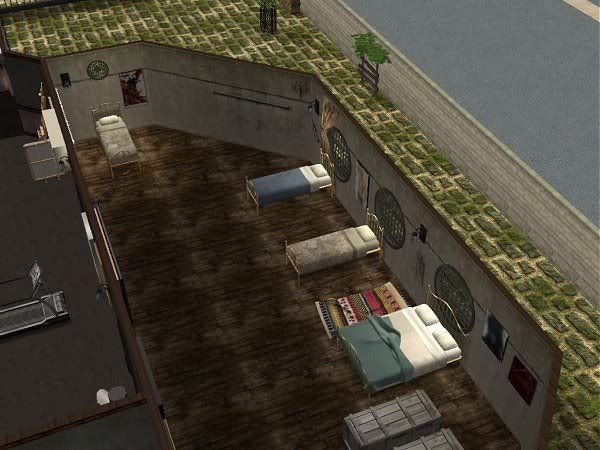 Shall be continued, if people are interested.


~*~
One
Two
Three
Four
Five
Six
Seven