This story was originally posted
here
.
I use a lot of custom content in my game (some of it is even mine hehe). Most of it is available either on this site (let's hear it for Crammyboy, my male sims thank you and so do I--never did like Ken much
) or on modthesims2.com (including the Sapphire Sims sub-site). I also picked up some content from insimenator.net and their adult version insimadult. Other favourite sites with medieval content are Parsimonious, Tarox, Retailsims, and the free bits of Rosesims.

For Those Who've Come In Late: This particular story was aimed at a specific audience, ie, Sexy Sims 2, so has a bit more sexual imagery than I'd normall use. Also, it's an old story (for me), and I'd really like to edit it. Badly would like to edit it. But I won't, mostly out of respect to the poeple over there (and here) who've read it. Hope you enjoy.


11 Sept: Fixed the missing pics, I hope.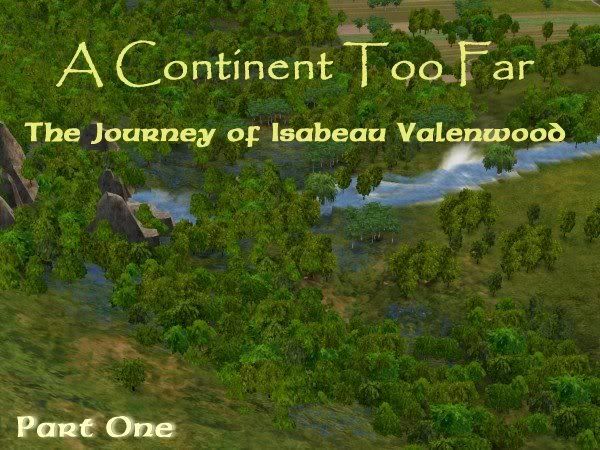 Chapter One
Chapter Two
Chapter Three
Chapter Four
Chapter Five
Chapter Six
Chapter Seven
Chapter Eight
Chapter Nine
Chapter Ten
Chapter Eleven
Chapter Twelve
Chapter Thirteen
Chapter Fourteen
Chapter Fifteen
Chapter Sixteen
Chapter Seventeen
Chapter Eighteen
Chapter Nineteen
Chapter Twenty
Bloopers and Out-takes
A Little Extra

A Continent Too Far II
is
here